Fly In Safaris
A fly-in safari is one of the finest experiences on an African safari
A fly-in safari is one of the finest experiences on an African safari. Light aircrafts are used to take you around different destinations within or to different countries. Giving you a clear aerial view of the wildlife and physical features. The other advantage is it is less time consuming and enables you to visit numerous destinations in a short period compared to when you drive in a safari vehicle.
The views are breath taking and wowing you just cannot get enough of them. The experience is memorable from the time of flying till you land on the dirt filled airstrips. Most safari destinations have a well-run network of routes that can land right in the heart of the bush. Some lodges even have their own private airstrip.
Where You Can Do Fly In Safaris In Africa
Uganda
Fly in safaris in Uganda exhibit beautiful and scenic game. Opting for this kind of arrangement is a perfect decision instead of the long hours' drive to the tourist destinations from Entebbe International airport. The main aircraft operator's in Uganda are; Aero Link and Eagle Air fly
Where You Can Do Fly In Safaris In Africa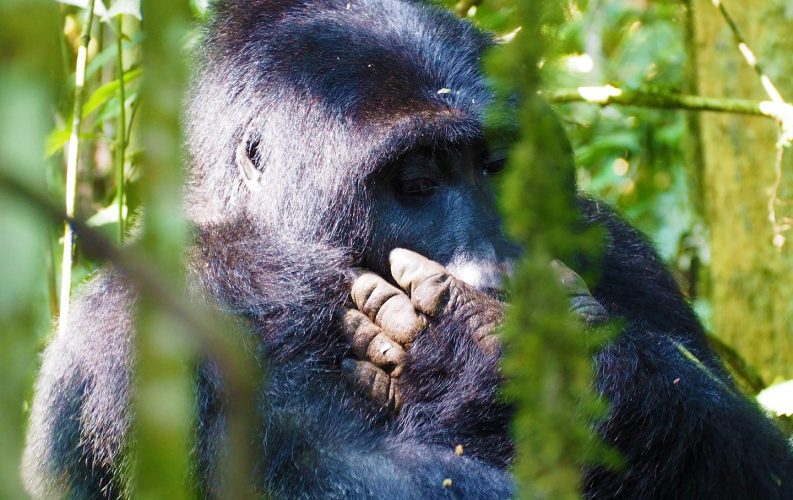 Bwindi Impenetrable National Park home for the magnificent mountain gorillas is one of the furthest parks situated in South western Uganda. A fly in safari to this park saves you long hours on the road and exhaustion. The small aircraft daily from Entebbe International Airport to Bwindi landing at Kisoro and Kihiihi Airstrip located near the park. You will be able to go trek the gorillas fresh with enthusiasm.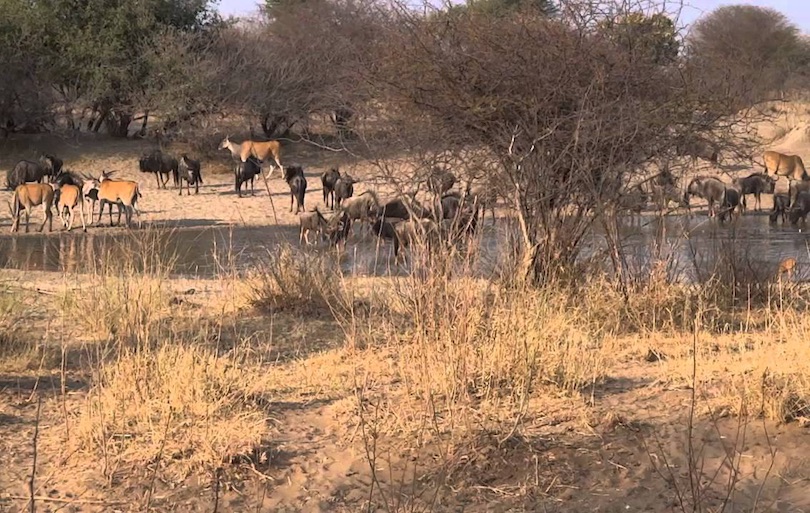 Kidepo Valley National Park
Uganda's true wilderness is the furthest park in North eastern part of the country.  Taking approximately 11-12 hours' drive on the bumpy roads of Karamojong region. The fly in safari takes you from Entebbe International Airport or Kajansi Airfield to Lomej Airfield which is approximately 3 kilometers south of the park headquarters. As you land, there is an overwhelming picturesque view of the open dry savannah as the animal's graze. You can then go for a morning game drive in the 4WD safari vehicles to look out for wildlife such as; Zebras, Giraffes, Buffaloes, elephants, Cheetahs, warthogs, birds just to mention but a few.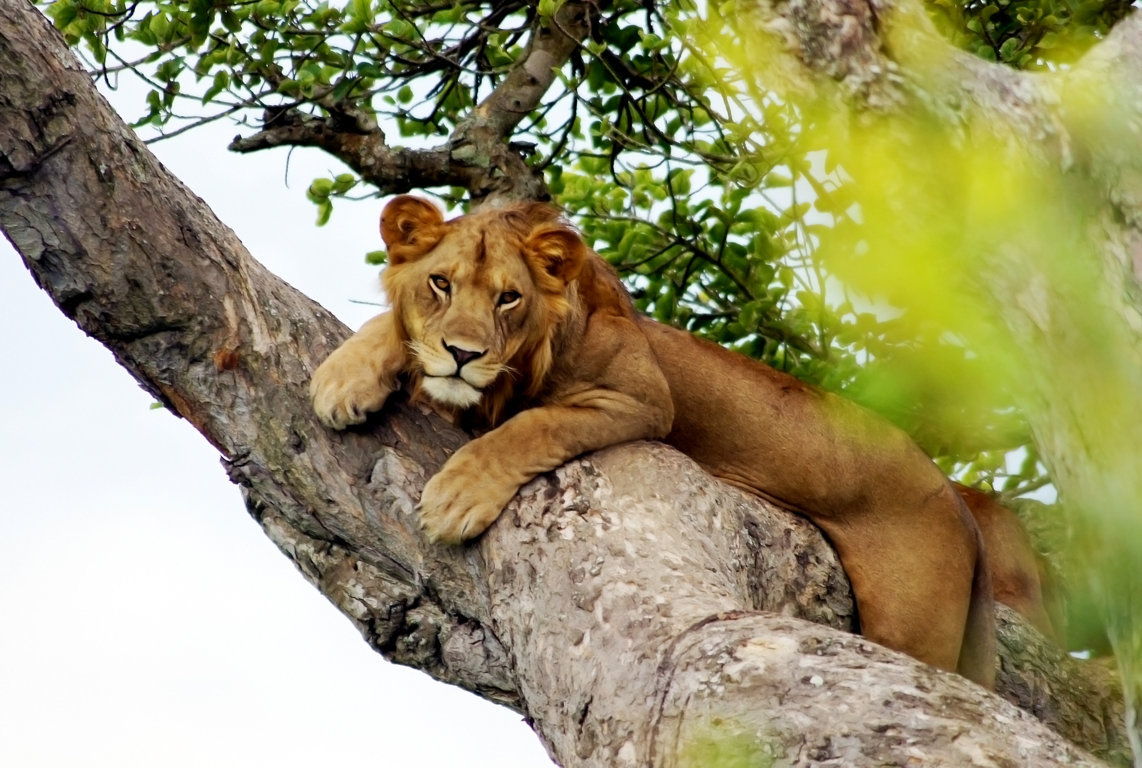 Queen Elizabeth National Park the medley of wonders is also perched in south western Uganda takes about 6-7 hours to reach there. Daily flight from Entebbe Airport or Kajansi Airfield to Kasese Airstrip which is approximately 30 mins drive to Queen Elizabeth National Park Headquarters. As you land at Mweya Airstrip, you will have a clear aerial view of herds of buffalos, elephants, antelopes in the vast savannah plains, the craters and Kazinga Channel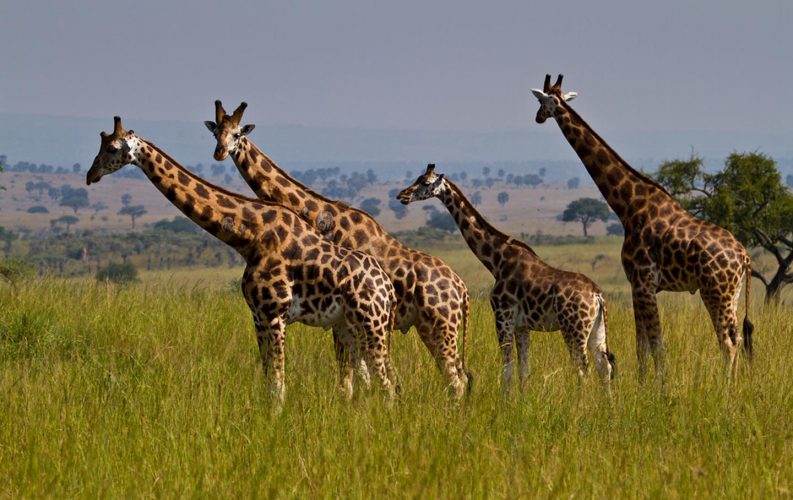 Murchison falls National Park
has two airstrips; Pakuba on the northern bank and Bugungu on the southern bank. As you land in the park, you will have a spectacular aerial view of the park's numerous wildlife such as; antelopes, buffaloes, Giraffes, elephants in the savannah grasslands.
Kibale National Park the primate capital of the world, flights either depart from Entebbe International Airport or Kajansi Airfield to either Fort Portal airstrip which is the closest to the park, a short 45 min drive and nearest to some of the area's luxury lodges, or Kasese Airstrip from where you will start the drive to Kibale Forest National Park which will take you approximately 1-2 hours' drive which reduces on the 5-6 hours' drive from Kampala/Entebbe on road. Then trek through the forest in search for the chimpanzees in their natural habitat.