Responsible Tourism
Giving back to the environment & community we work in.
Traveling Responsibly.
On all trips with us, every traveler has a chance to give back to the community that lives around the destinations we take you to. From each traveler, we give away one purifying water filter to a school or family in your presence.
As a young steady growing company,
African Safari Holidays
has been passionate about tourism and its sustainable growth in the capacity as a company for that matter 10% of the money on each tour directly or indirectly goes back to the community. "Help does not come from afar before you actually have made no effort to render it to your own". We have been consistently implemented as the company in the following areas for the people and communities around the tourism zones. Sustainable tourism is not a one-man show or one project in a particular area but a responsibility of tour companies, tour guides, and the travelers themselves.
The truth is the people who travel are willing to help but either they are misinformed or money they donate lands in the wrong hands that creates little on no impact on sustainability. Having noted this as a company, we set out to work with credible organizations and also random households or schools along the tourist routes.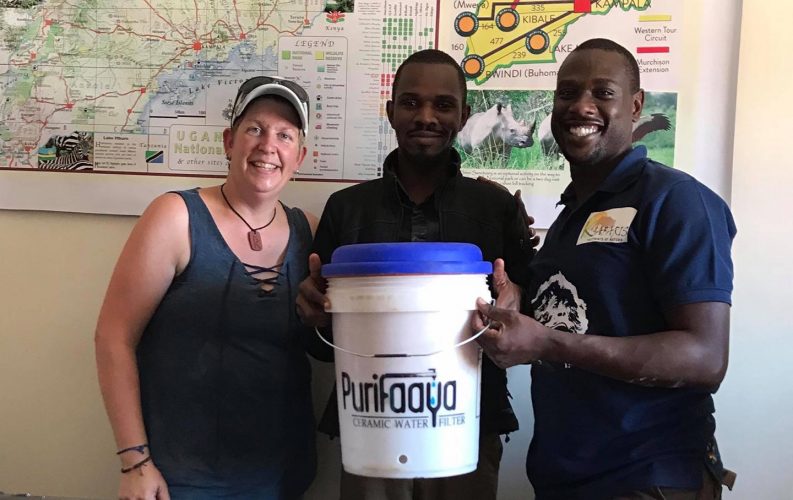 African Safari Holidays
went on to research and see how effective some of the methods would function. As our visitors travel with us we have been encouraging them to interact with the local communities as much as possible, buying fruits directly, stopping by roadside markets and around the lodges as well as schools, orphanages, and other community projects. With this effort, we have seen results and golden opportunities for the last two years.
Responsible Tourism Projects
We have worked on the following Projects:
Change a life Bwindi
Ruhanga Development School
Special needs Special Children
Tuzure Art project Kampala
and Miriam High school Kisasi which is close to our office as well as where some of our girls we sponsor school from.
The faces of both our visitors and communities lit up in dances and happiness as we witness this growth. Our main focus has been on the following;
Safe clean drinking water.
In the month of October 2018,
African Safari Holidays
partnered with a former client who particularly picked interest in our message and started a Facebook campaign to buy water filters that we distributed to different households, schools, communities, and special children organizations. Some of the photos are on our Facebook page.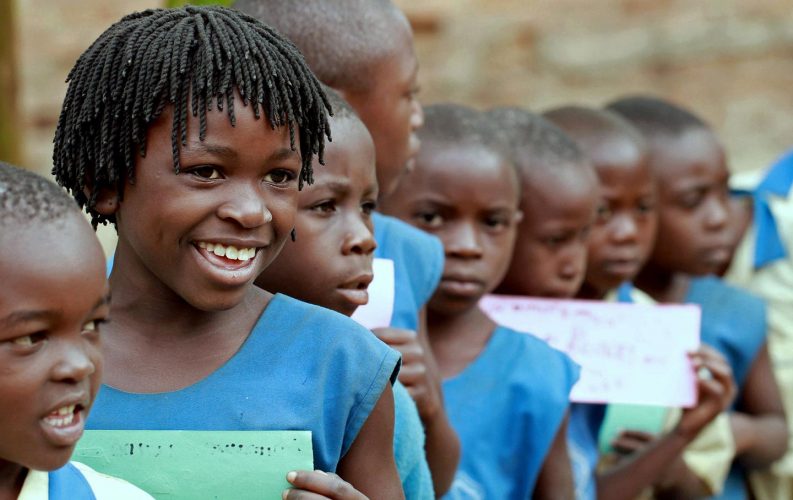 Education for the young people.
African Safari Holidays
and the Director Asiimwe Richard Kacururu has a passion and drive to educate the girl child at any age and in his wild dream he freely shares and as of today has about 5 children he pays school fees for on scholarship basis.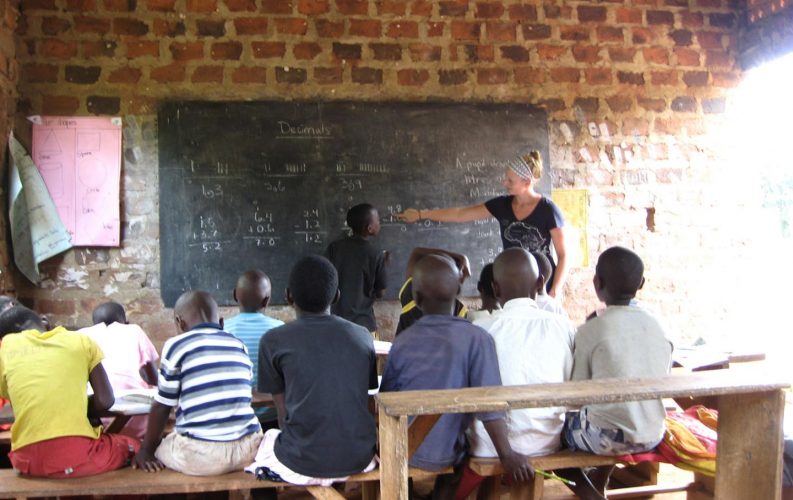 This vision has touched others who have so far added another 3 girls bringing the total to 8 from different regions and we are still counting. Sustainable good education is our responsibility as a company and we would say this is the fulfillment of our business and as individuals in K safaris.
Health Watch
(We donated a water filter to one of the Medical facilities in Kampala. Name withheld due to sensitivity of the institution. We are however in talks with the health travelers to ensure that we start health camps alongside tourism for free or minimum treatment fee as we use tourism in a much sustainable way. We project to start giving out re-usable sanitary towels to girls in the rural tourism areas and schools next year.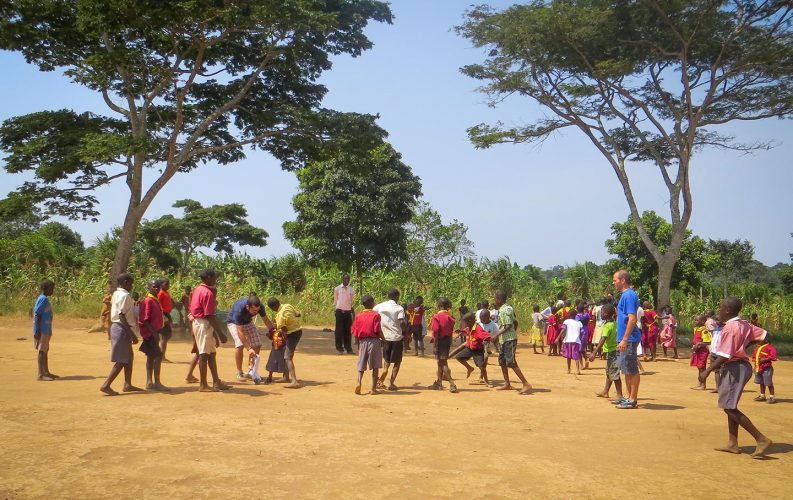 Sports (Women in sports)
We are in talks with a female volley ball club in Kampala to start sponsoring then in a cause of awareness and as a product to tap in the sports tourism and we see the beauty of Uganda and Rwanda.
Our concentration goes to women and children as the marginalized however we do not forget the boy child to balance the equation.
Best Time to Go
December to February (Easier to spot animals).
High Season
June to September (Peak time for Uganda Safaris)
Best Weather
June and July (Less rain and lower temperatures).
Top Travel Activities
Jenny Tang
July 30, 2022.
Verified
I saw gorillas, impromptu safari and white rafting in Jinja I don't write reviews often but KSafaris was the reason Uganda happened for me. They were responsive, customized and even when I had the issue with my visa - their connections meant I was able to come within 2 days of applying for the visa (usually it takes way longer). I am so grateful for their responsiveness and this was all before I even set foot in the country! My guide was Kenneth who was knowledgeable and very fun person to be with and he and Richard took care of me and my needs. I wanted to see the gorillas and also white water rafting at Jinja and they organised it perfectly. The accommodation was also great and everything went smoothly. In the end, when I expressed that I would love to see more animals they organised an impromptu safari for me which I saw hundreds of animals in a morning! Also when I expressed I need mobile SIM card, hiking shoes and that I need to catch my tight flight they made it happen and I am so happy I choose them bc without them, Uganda would not be possible as it's still a country whose tourism industry is not as developed as other African countries. KSafari and their flexibility means that you don't have to worry about the logistics - their professionalism shines through when they help you solve problems (which is a real thing in post-Covid travel) and I would recommend anyone wanting to visit Uganda to go with KSafaris.…
Linus Pelz
July 26, 2022.
Verified
Fun, personalized Safari Very fun and diverse Safari. We appreciated the flexible planning (also accounting for budget constraints) beforehand and the personal contact. But future clients should check themselves whether the itinerary really is feasible.
traveling-jelly
May 14, 2022.
Verified
Unforgettable experience! I went on a 4-day safari Uganda Safari to Murchison Falls and Kibale and it was an unforgettable trip of a lifetime. Prior to arriving in Uganda Richard from K-Safaris worked with me to craft a custom experience that fit my interests and budget and then personally took me on the safari when I arrived. During our trip I benefited from Richard's expertise and the relationships he has with locals in the tourism industry. It was clear he is well liked and respected, which helped maximize my experience (e.g., getting favorable guides for treks, better seats, special food requests). I had a schedule change toward the end of my trip that cut the day short but Richard made sure I was able to get to the airport ontime and scheduled my COVID test along the way. Going on safari is a "bucket list" item for many travelers but trying to plan one can feel overwhelming. I feel very fortunate to have been connected with K-Safaris through a Ugandan friend and be able to support local tourism more directly than going through a Western travel agency or resort, not to mention the money that I saved from cutting out the middlemen. More than that though it is because of the genuine hospitality and individual care that I received on this trip that I wholeheartedly recommend K-Safaris for your visit to Uganda (and East Africa at large). I didn't share much here about my actual experience on safari because there are better sources of information than what I can write. I'll just say that I was astounded by the beauty of the country and its people. Because Uganda isn't as well know as some other African countries, it felt like getting let in on delightful a little secret. I couldn't ask for a better first time experience on the continent.…
Verified
Memorable trip We did a 7 nights safari with Richard from K-Safaris in Uganda. It has been a memorable experience. We are a family of four with young kids and was a little apprensive about how we would cope with the pace and time on the road. We knew we were in good hands once we met Richard. He was enthusiastic about showing us his beautiful country and its wildlife. Richard made our trip interesting and special and a lot of fun. He focused on giving us an "experience" and he surpassed all our expectations. Whatever was mentioned in our itinerary before our trip, every point was fulfilled. He made sure that every accommodation at the every national park was different than the other. We highly recommend K safari and Richard and wish all the very best for the future. Thank you once again for an amazing vacation.…
Verified
Brilliant What an amazing experience seeing the gorillas and chimps on a 6 day your with K-Safaris. I corresponded with a few agencies before I settled with them and I must say of all the tours companies I spoke to, Richard from K-Safari was the most attentive and keen to design the tour to my liking and budget. He always responded to messages and pretty much worked on the whole trip over WhatsApp Messages 1😁😁😁😁 I gave him a list of criteria and my preferences and he worked his magic to make sure that the hotels were as to our liking and the itinerary was put together to make sure we saw the best of Uganda in the short time we had there. Don't be put off by the cost as Richard can design any holiday according to your individual budget. We made the payment on arrival to our hotel when we met Richard and our tour guide, Ronnie who was also so professional and kept us on time and safe. He was a great driver and interacted with us in just the right amounts to make our trip feel private and special. We saw the gorillas, chimps, national parks, lake bunyoni and also stayed at some epic lodges with great food. What a trip! Richard is a wonderful tour operator and really welcomed us into the K-Safari family. I highly recommend them to anyone who wants to book this once in a lifetime, bucket list trip. Here are a few photos from our trip! Enjoy!…
CATHERINE T
March 16, 2022.
Verified
Kasese trip We had an amazing and fun filled weekend with Ksafaris. Thank you Ronnie for being intentional. The lodge (Enganzi safari) booked for us was good, the rooms were spacious and the food was delicious. Thank you Richard for organizing this memorable trip for my family and sending…
Morris Mugisha
June 18, 2020.
Verified
Best experience Excellent time with Ksafaris. Thanks Mr Richard Asiimwe for being a great guide. We all had a marvelous time.
Steve Hodge
February 29, 2020.
Verified
Gorilla Safari, and a very personal experience I had the pleasure of spending time with Richard on a Gorilla safari recently, which in itself is an amazing experience, but he went beyond the normal duties of a guide (I've spent time with a few). I asked to get off the tourist trail and meet real local people, and eat real…
VeryHungryNomad
November 8, 2019.
Verified
A 5-star experience! We booked a 4-day gorilla safari package with KSafaris and we had an absolute blast! Our trip started with a pick-up in Kigali and we drove across the border to go trekking with gorillas in Bwindi National Park. Afterwards we spent some time at Lake Bunyonyi, a highlight for…
Resort399493
September 4, 2019.
Verified
Uganda Safari We have just has a twelve night safari with Richard from K-Safais in Uganda. It has been a memorable experience. We are retirees and were a little apprensive about how we would cope with the pace on the road and managing in a different environment. Before we left home people…