Africa Wildlife & Gorilla Trekking Safaris - WITH AFRICAN SAFARI HOLIDAYS
Luxury African Safari Holidays are characterized by grand picturesque landscape sites to ancient historic beaches like Zanzibar, yellow African savanna plains rich with great views of wildlife to snowy mountain peaks, cosmopolitan city sounds to African safaris at sunrise; we bring you the finest sights and adventures Eastern Africa has to offer. Immerse yourself in a truly authentic Africa Safari local experience with the Masai people in Masai mara on one of our popular guided private or group African Safaris and Gorilla tours to see the biggest gorillas in Africa which are a great choice for single travelers too, make a date with some of human's closest relatives 3000 ft above sea level – the biggest African Gorillas, take an unforgettable family adventure safari in Serengeti as you witnesses the great wildebeest migration – one of the 7 wonders of the world, tailor make that dream holiday climbing to the rooftop of Africa – Kilimanjaro or discover the pulse of East Africa's most exciting safari destinations on our wide range of day trips. We bring you closer to your Luxury Africa safari holidays experience as we ensure you get the greatest East Africa Adventure tours to chose from.
African Safari Holidays Gorilla trekking and wildlife safari will take you to 2 national parks of Uganda to encounter the gentle giants, the mountain gorilla.
Travel Highlights
Gorilla tracking
Boat cruises
Game drive
Walking safari
Program Summary
Day 1: Pick up from Entebbe International Airport and transfer to Queen Elizabeth national park.
Day 2: Morning game drive, afternoon boat cruise and return to the hotel for dinner and overnight.
Drive Time: 3 – 5 Hours (Game drive)
Activity Time: (2 Hours Boat cruise)
Day 3: Transfer to Bwindi Impenetrable National park.
Day 4: Gorilla tracking.
Activity Time: 3 – 9 Hours (Gorilla Trekking)
Day 5: Transfer to Lake Mburo National Park.
Drive Time: 5 – 6 Hours Bwindi to Lake Mburo)
Day 6: Walking safari and later transfer to the Airport.
Popular Uganda Adventure Tours
C
hoosing an Africa Holiday or Africa Family Vacation destination can be a hard nut to crack especially if you are eyeing luxury African safaris or budget safaris to Africa. With the many travel agents both at home and in Africa, they all have many enticing safari offers and you are stuck on whom to chose. It is like a blind date where you have mixed feelings of how it will turn out but you have to make the decision anyway. Are you celebrating your anniversary, honeymoon , trip of a lifetime to Africa, celebrating a promotion? Whether you want to stay in simple or luxurious accommodation, have a particular passion for wildlife, art or experiencing the great outdoors, or you're planning a trip for a special occasion, we can create East Africa adventure tours with customized itineraries to match your interests and tastes. Take a look at these ideas as a motivation or head-start for you to be involved in creating your own memorable vacation with a K Safaris Team.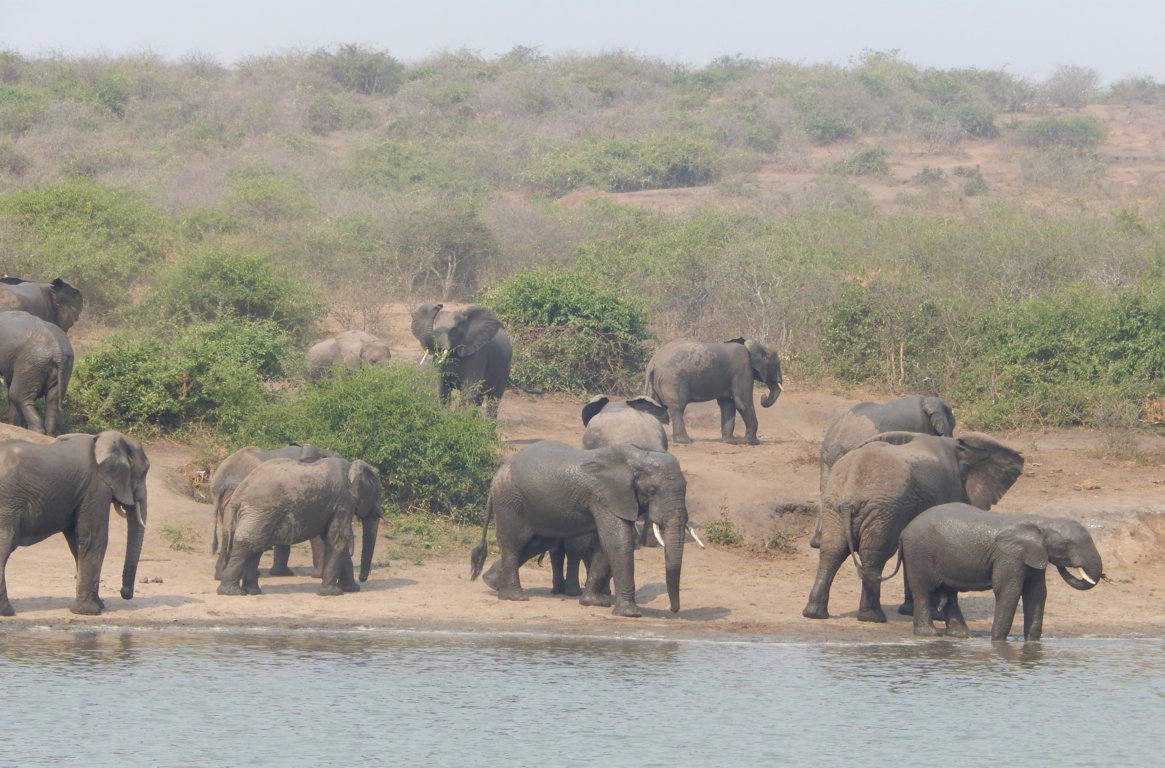 5 days Wildlife Queen & Bwindi Gorilla Tour
Visit to Queen Elizabeth to see the most beautiful wildlife that cannot be found elsewhere in Uganda, the famous tree-climbing lions in the Ishasha section offers a lifetime experience. As if this is not enough, this same trip takes you to Bwindi Impenetrable National Park, famously known as "Home for Gorillas" Bwindi is also a habitat for over 90 species of mammals, other primates, and 346 species of birdlife of which 90% of Albertine rift endemic to East Africa. You should not be just told inquire about this special 5 days tour package and have a lifetime experience
Travel Highlights
Gorilla tracking | Boat cruises
Game drive | Walking safari
What Our Clients Talk Bout Us
As soon as we met K safaris team we knew we have made the best choice. Richard and his team are the best in Africa. Me and my wife have... read more booked with Richard on our honeymoon to see and experience the gorillas, golden monkeys and chimpanzees and it was life changing. They went above and beyond to make our honeymoon the most memorable. Everything was perfect and hassle free, accomodation was luxurious and we were greeted everywhere with such a warm welcome and splendid hospitality. Everything was cattered for in a manner we have never experienced before. The safaris and trekking were beautiful and magnificent. These guys are honest, reliable, friendly and will do everything to accomodate your needs. They are definitely 5+ stars. Richard loves Uganda and knows everyone and everything, he will make you experience Uganda like no one else. And above all that they have the best pricing amongst all other tour agencies. Thank you Richard & Ken for making our honeymoon the most memorable and joyful. We will come back again for sure, and ofcourse we are waiting for you to visit us and be our guests in our country.
Much of love
Jamal & Sarah

Gamal E


December 18, 2022

I did an 8 days Tour with K-Safaris and has been on of the best experiences I had in my life. Richard has been amazing, very nice person and very... read more professional. Has a deep knowledge of the fauna, put me on the best hands on my trekking with the chimpanzees and the gorillas and adapt the journey on your tastes. He is the best person to be with if you really want to experience Uganda.

ericmZ74MG


November 2, 2022

Don't normally do reviews but I think K-safari deserves an an honest feedback.

Trip details:
-5 days
-5 locations: Kigali(pick-up), Mutanda/Bwindi, Lake Mburo, Jinja, Malaba/Kenya border(drop-off)
-2 fairly... read more experienced travellers(male and female)
-First time in East Africa

Communication:
-Pre-travel: My friend was mainly the one in contact with K-safari(Richard) prior to the trip so can't give much info with regards to pre-arrival communication. But we haven't had any issues prior to the trip so I guess all was well.

-During travel: Richard was pretty much very communicative and vocal with the planning. We have had a rough idea of what we want and so we kind of plan things as we go along, and Richard was very easy to accommodate our needs, interests, and any sudden changes to the plans. Despite out limited budget, Richard was still very accommodating and made sure that we get a good deal and matches our expectations.

-After travel: Richard maintain contact even after we left Uganda. He did check on us if we arrived well in Kenya or if we're doing okay on our journey.

Accommodation:
Richard has helped us sort out our accommodation. The Mutanda accommodation was decided prior to the start of our trip. The other 2 were pretty much last minute as we weren't exactly sure how to plan our route.

-Mutanda Lake Resort: This accommodation was top class and probably the best place we stayed at during our entire trip. No complaints! 10/10

-Hyena Hill Lodge: We chose this place as the pictures from google look amazing and then Richard helped us booked it. But coming from Mutanda which was difficult to top, Hyena hill lodge was an okay stay. 6/10

-Source of the nile hotel. We haven't done much research on accommodations in Jinja so we let Richard decide where to put us. I'm pretty sure Richard was so pressured to make sure that we get a good experience that he booked us in a hotel. The hotel was meant to be very good but the fact that they've closed down during the pandemic, there's still signs of wear and service wasn't completely back to normal. 5/10

Food:
We never really had any issues with the food and pretty much all the places we stayed at were accommodating to our diet. Note that my friend is allergic to nuts and is vegetarian.

Outside our accommodation meals, we had a chance to grab lunch in Masaka where we tried some Matoke and Posho. Richard also let us try the infamous "Rolex", the legit street kind. It was fun experience and a must try if you are in Uganda.

Journey:
-We were picked-up by K-safari(courtesy of Roger) from Kigali and drop us off in Mutanda. He came at around 9:30, 30mins earlier than our 10am planned departure. On time which was great! Roger was driving a mini van (which I think can do some interior make over), but for 2 people with reasonable baggage, it was spacious. The road to Uganda was mainly concrete but on the exit to Mutanda, it was all rough road so with the van, we got to experience what they call an "African massage". Roger was a nice guy. Just the right amount of peace and conversation. He was very flexible when you want to stop or slow down for pictures. So the 5-hour journey was smooth and no issues.

-For the next few journeys, it was Richard who drove us everywhere. Richard's driving a landcruiser so it was more comfortable even in rough terrain. We met him on the second day just before our 6am planned departure to go see the gorillas. So we were on-time again!
Richard was very knowledgeable and he gave us some details of things we want to know or random facts about the things and life in Uganda. He has this vibrant personality that will make you get excited to travel. His energy is positive and bright, the type of guide you want to travel with, and despite us getting flat tire twice, he remained very composed and never let the problem affect his mood. I guess this is the reason why we never felt like getting flat tires was an issue at all because Richard remained calm and still jolly.

Richard was just and passionate, and you can definitely feel that he wanted us to experience the beauty of Uganda and its people. He tried to haggle for us. He shielded us from people those who try to extort us, and he did his best to gave us a balance and fair experience of Uganda.

One of the great things about Richard as guide is that he knows his stuff. He has the connections, experience, and has tricks on his sleeve to make sure that you'll get to experience and see as much as possible.

Overall:

We had a pretty great time and experience with K-Safari and Richard. I think as Ugandan tourism slowly bouncing back, the experience for future travellers will only get better.

It's also worth pointing out how K-safari is also very dependable when it comes to time. We were pretty much always on time and I really appreciate that.

Keep up to good work, Richard! Hope we meet again in the near future!

mattlouiec


October 19, 2022
Uganda Most Popular Amazing Gorilla Safaris
[wonderplugin_carousel id="3"]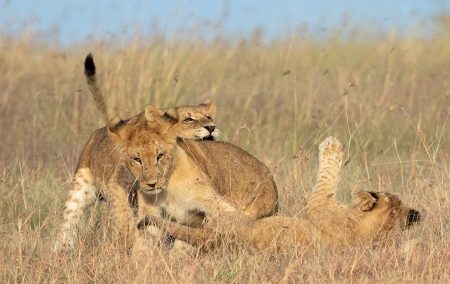 5 Days Rafting and Wildlife Safari – Uganda
This itinerary has been done by clients that just want to relax and not do such activities. Honeymooners have been our big consumers of this trip. They have always started the trip and ended in Kampala. It can be adjusted to add to other activities to suit your taste.
Travel and Activity Summary
Top of the falls walk/Visit
Game drives
Boat cruise on the Nile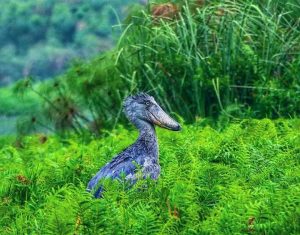 4 Days Mabamba, Ziwa birding & Murchison Falls Tour
Track the Rhinos at Ziwa Rhino Sanctuary a home to a number of Rhinos in Uganda and transfer to Muchison Falls National park the holds Murchison Falls(Africa's strongest falls). You will have an exciting experience on this tour as you go for game drives into the Murchison Falls National park were you will be able to sight a variety of wildlife as well as birds and alot of more interesting game.
Exploring African Adventures
Travelling Responsibly—Giving Back to Community
"Giving comes from the abundance of the heart not how much one has, its the smile and gratitude form the receiver that gives the satisfaction" Richard.
Ours is a story of sustainable tourism, making a difference and responsible travel. All trips with us, every traveler has a chance to give back to the community that lives around the destinations we take you to. From each traveler, we give away one purifying water filter to a school or family in your presence.
Our African Safari Destinations And Holiday Options
W
ith more than 20 destinations to our Africa Safari experience, we arrange some of the best Africa vacations in East Africa. Arrive in Kigali-Rwanda Africa's cleanest city, trek the Africa Mountain gorillas in the Volcanoes and Bwindi impenetrable in Uganda with the great cultural experience and see the biggest gorilla in Uganda, fly to Masai Mara - Kenya for the great wildlife experience as well as the unmatched Masai culture, cross over to Serengeti -Tanzanian for the great wildebeest migration or hike Kilimanjaro the rooftop of Africa, relax in Zanzibar on the beach as you wind and ponder on your great luxury safari to Africa. At this point you may be debating on whether to stay or go back home. This could be the start of your travel with K Safaris on great Africa Safaris options, you can be assured that your African Holidays safari will be 100% made for you.Our Africa Safaris are purely for great experiences and memories to the unmatched African Destinations
[go_pricing id="tabe1"]